Archive | Book
2019 Spring Real Estate Update brought to you by John Rice REALTOR Berkshire Hathaway HomeServices
4 Reasons to Buy This Fall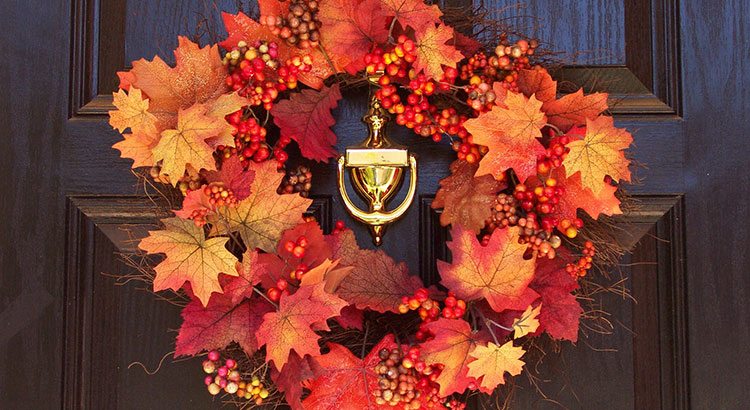 It's that time of year; the seasons are changing and with them come thoughts of the upcoming holidays, family get-togethers, and planning for a new year. Those who are on the fence about whether or not now is the right time to buy don't have to look much further to find four great reasons to consider buying a home now, instead of waiting.
1. Prices Will Continue to Rise
CoreLogic's latest Home Price Index reports that home prices have appreciated by 6% over the last 12 months. The same report predicts that prices will continue to increase at a rate of 5.4% over the next year. The Home Price Expectation Survey polls a distinguished panel of over 100 economists, investment strategists, and housing market analysts. Their most recent report projects home values to appreciate by more than 3.5% a year for the next 5 years.
The bottom in home prices has come and gone. Home values will continue to appreciate for years. Waiting no longer makes sense.
2. Mortgage Interest Rates Remain at Historic Lows
Freddie Mac's Primary Mortgage Market Survey shows that interest rates for a 30-year mortgage have remained at or below 3.5% for 13 consecutive weeks. The Mortgage Bankers Association, Freddie Mac & the National Association of Realtors are in unison, projecting that rates will increase by this time next year.
Any increase in rates will impact YOUR monthly mortgage payment. A year from now, the percentage of your income that you spend on housing will increase substantially if you choose to wait.
3. Either Way You Are Paying a Mortgage
Everyone should realize that, unless you are living with your parents rent-free, you are paying a mortgage – either your mortgage or your landlord's. As a paper from the Joint Center for Housing Studies at Harvard University explains:
"Households must consume housing whether they own or rent. Not even accounting for more favorable tax treatment of owning, homeowners pay debt service to pay down their own principal while households that rent pay down the principal of a landlord plus a rate of return. That's yet another reason owning often does—as Americans intuit—end up making more financial sense than renting."
4. It's Time to Move on with Your Life
The 'cost' of a home is determined by two major components: the price of the home and the current mortgage rate. It appears that both are on the rise.
But what if they weren't? Would you wait?
Look at the actual reason you are buying and decide whether it is worth waiting. Whether you want to have a great place for your children to grow up, you want your family to be safer or you just want to have control over renovations, maybe now is the time to buy.
If the right thing for you and your family is to purchase a home this year, buying sooner rather than later could lead to substantial savings.

Source: Michigan Real Estate Updates


:
 Make the Right Move: The answers to 30 questions you need to know to maximize your real estate dollar
– What is the first step to buying a home in today's market?
– I've never SOLD before – how do I begin?
"What is the best strategy for buyer's in a HOT market?"
Buying or selling a home is one of the largest transfers of money you will ever make in your life. What if you could have a road map?
This book will answer these and other questions. It is designed to review commonly asked questions about the home buying process. Each home, each property, each person is unique and yet over the years many properties and many people have asked very similar questions. It is my intent to share with you thoughts on these most commonly asked questions to give you a jump start on your success in your next move.
About the Author
John Rice is Principal Agent of the John Rice Real Estate Team in West Michigan. John's passion for helping others, combined with his love of real estate – makes being a real estate professional a natural fit! Since beginning his career in real estate in 2002, John has grown to be ranked one of the top agents in West Michigan, representing both buyers and sellers in over eight counties in West Michigan. Ranked in the top 2% of Berkshire Hathaway HomeServices Agents nationwide, winning multiple national awards for sales volume, John has accumulated years of knowledge and experience from representing hundreds of buyers and sellers. The large network of buyers and sellers that John Rice has serviced over the years has been largely built by referral and his top rate ability to effectively market seller's properties to the right audience. You include it in combination with his years of non-profit service have allowed John to positively impact the local community on many levels. As a husband and father, John, knows the value of surrounding yourself and your family with the right environment – especially the place you want to call home. As a former wealth adviser, John's astute knowledge of how real estate fits into financial planning have assisted many in both planning and acquiring wise investments. The planning knowledge shows when and how to act on certain real estate transactions. For the community, John gives his time and resources to support many organizations for the good of West Michigan. When not working with clients, John enjoys time with his wife and daughter, exploring Michigan, traveling, and the amazing world we have been given!