Beyond Home Valuation:
Automated valuation tools you find on the internet are largely
NOT accurate in a market like we find today.
Using 20+ years of experience – in all kinds of markets-
I will personally put together an analysis.​
Using a proprietary algorithm, you can see how many people are looking for homes like yours.
If you are thinking of selling your home, this is the best way to get a feel for the market.
Find out more now:

What Our Clients Are Saying:
We have worked with John multiple times now, both buying and selling homes. We 100% recommend him and he'll always be our go-to realtor for any future real estate needs. John is experienced in the industry and well-known and respected. He is extremely professional and knowledgeable, on top of being an all-around nice guy. He is responsive and answered all of our questions along the way. We asked John for several referrals for other services (lender, cleaner, etc.) and we were very happy with all his suggestions. John is honest and will listen to your concerns/opinions. He is never pushy, but gives great advice based on his years of experience. We are so thankful for the guidance we received from John to make our recent home buying and selling experience successful and quick! If you need a realtor, call John.
G&E Webb
John Rice is hands down one of the best realtors in the Grand Rapids and surrounding areas. We have utilized him as our realtor on two separate occasions, once over 10 years ago, and again over the last several months to buy/sell. He is incredibly knowledgeable and uses his expertise to help guide you in your choices throughout the realty process. He is professional, kind, has impeccable attention to detail, responsive, and clearly loves what he does. Choose John for your realty needs…he is the best of the best!
Amanda W
We moved to the Grand Rapids area 11 years ago and John was very patient as we found our first home and made the experience absolutely seamless! When we were ready to sell and buy again we knew to reach out to John. As we remembered and appreciated, John is an absolute professional and was and advocate for our best interests at all times during this wild market. We found great value in our new home and he helped us get top dollar for our sale. Grateful to have him on our side though the whole process. You won't be disappointed!
Lance W
We have worked with John to sell 1 home and buy 2 homes and he is an incredible realtor! He is professional, prompt with communication, honest and patient. We had quite the list for what we were looking for and John was always available to answer questions and get us in to look at a home. His knowledge and connections in the industry made both the buying and selling process go smoothly. We simply cannot recommend John enough!
Chase and Nicole O
We can't say enough good things about John. He is an awesome realtor! We bought our home with his help and just recently sold it with his help. He is highly knowledgeable about the Grand Rapids area market and his expertise and professionalism has shown through both times we worked with him...John is a wonderful communicator and a genuine person. His sincerity has been evident in his commitment to making the purchase and sale experience as seamless and informed as possible. We consider ourselves incredibly fortunate to have worked with John and strongly recommend him without reservation!
E&T VanBuskirk
It was a wonderful experience working with John. His professionalism, honesty, experience, and knowledge of the Grand Rapids market, helped us in multiple ways. John sold our home in one day, was honest about what we could expect from offers, and was spot on. As we progressed toward finding our new home, again, he was extremely knowledgeable about the neighborhoods, home values, and history of the homes. We are more than happy to say, that he helped us find our dream home within our budget! Anything I needed, he was there through emails, texts, or phone calls. He definitely put in a lot of work for us. Without a doubt, I will ask for his assistance again when the time comes. Thank you John!
T&A Lascari
John helped us sell our house when we moved out of Grand Rapids 3 years ago and recently helped us purchase a new house when we moved back. He is very professional and knowledgeable of the area and market. I would recommend him to anyone looking to buy or sell.
S&K Weber
Purchased and sold with John, he is: Professional, an extremely good communicator, precise, and acted on our behalf 24/7. He kept us up to date on listings for purchase and preparation advice for selling our home. He was knowledgeable about neighborhoods. Photography for sale of our house was impressive. We were appreciative of the guidance regarding making offers, inspections, when to list our home, writing contracts, detailed review and presentation of offers on our home and being realistic about our purchase of new home. Great experience, Great Realtor.
J&G Junod
Award Winning.
Forward Thinking.

Real Estate Professional.
Providing the best
of service
and
success.
The right
action
for the right
result.
John Rice has consistently ranked in the top 2% of
Berkshire Hathaway HomeServices Agents nationwide.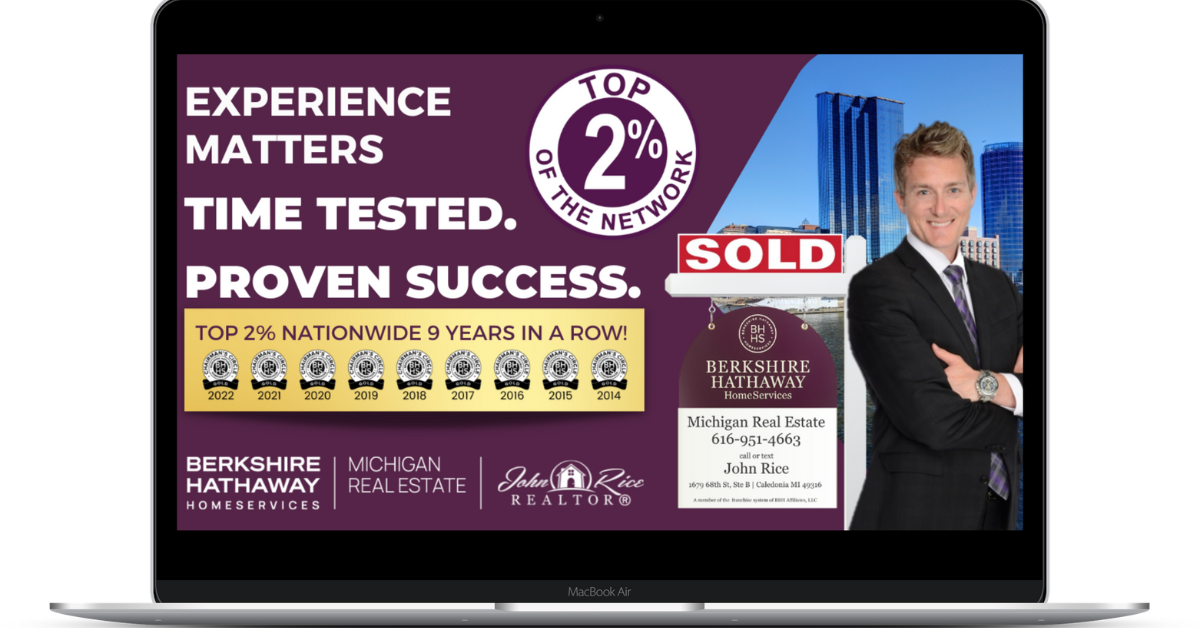 Credentials
Ranked in the top 2% of Berkshire Hathaway Agents Nationwide

Consistently ranked a top agent locally and nationally

Aquinas College

cum laude

– B.S.B.A.

Associate Broker

REALTOR®

20+ Years of Experience

800+ real estate transactions closed

Multiple Sales Training & Coaching Programs and Classes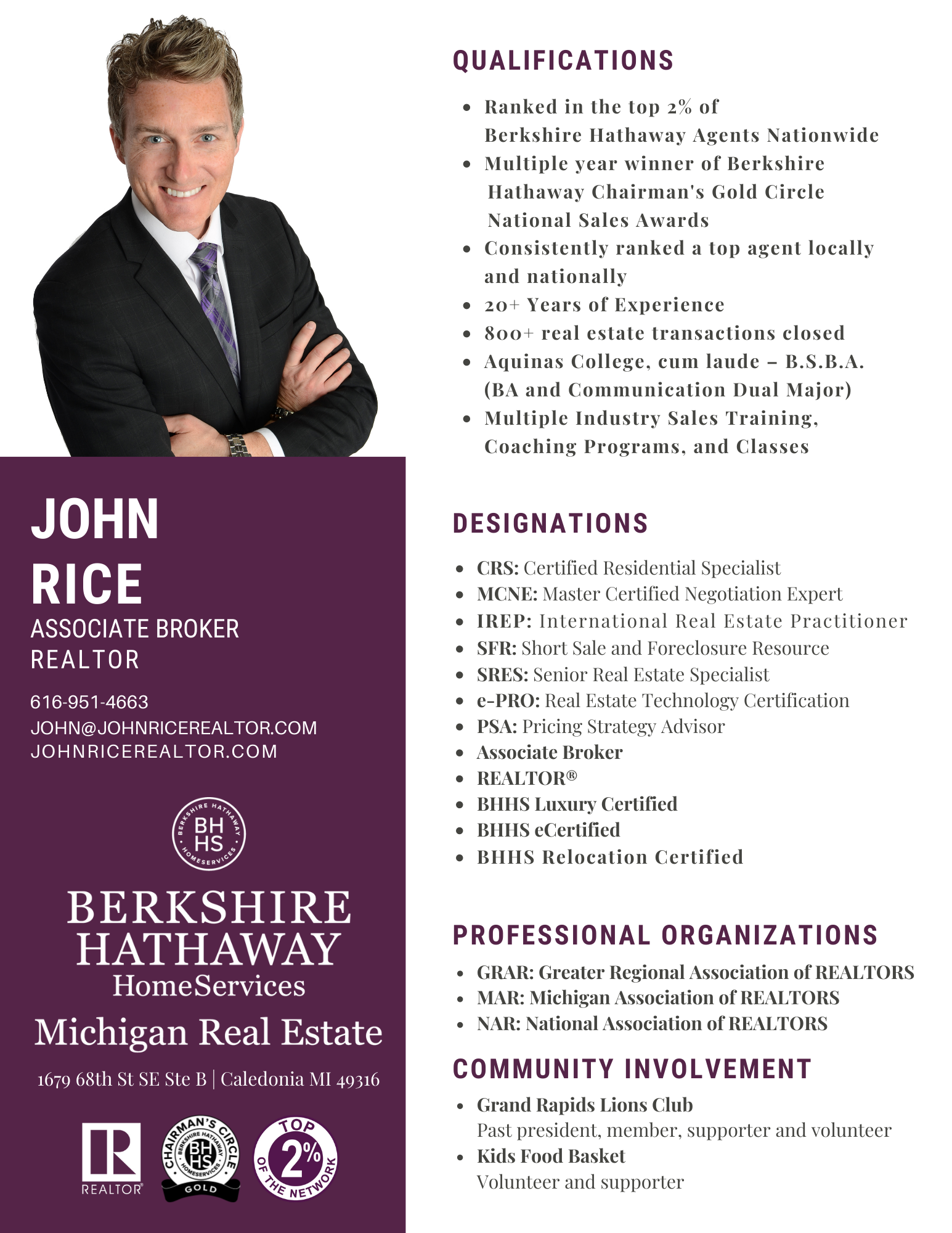 Certifications & Designations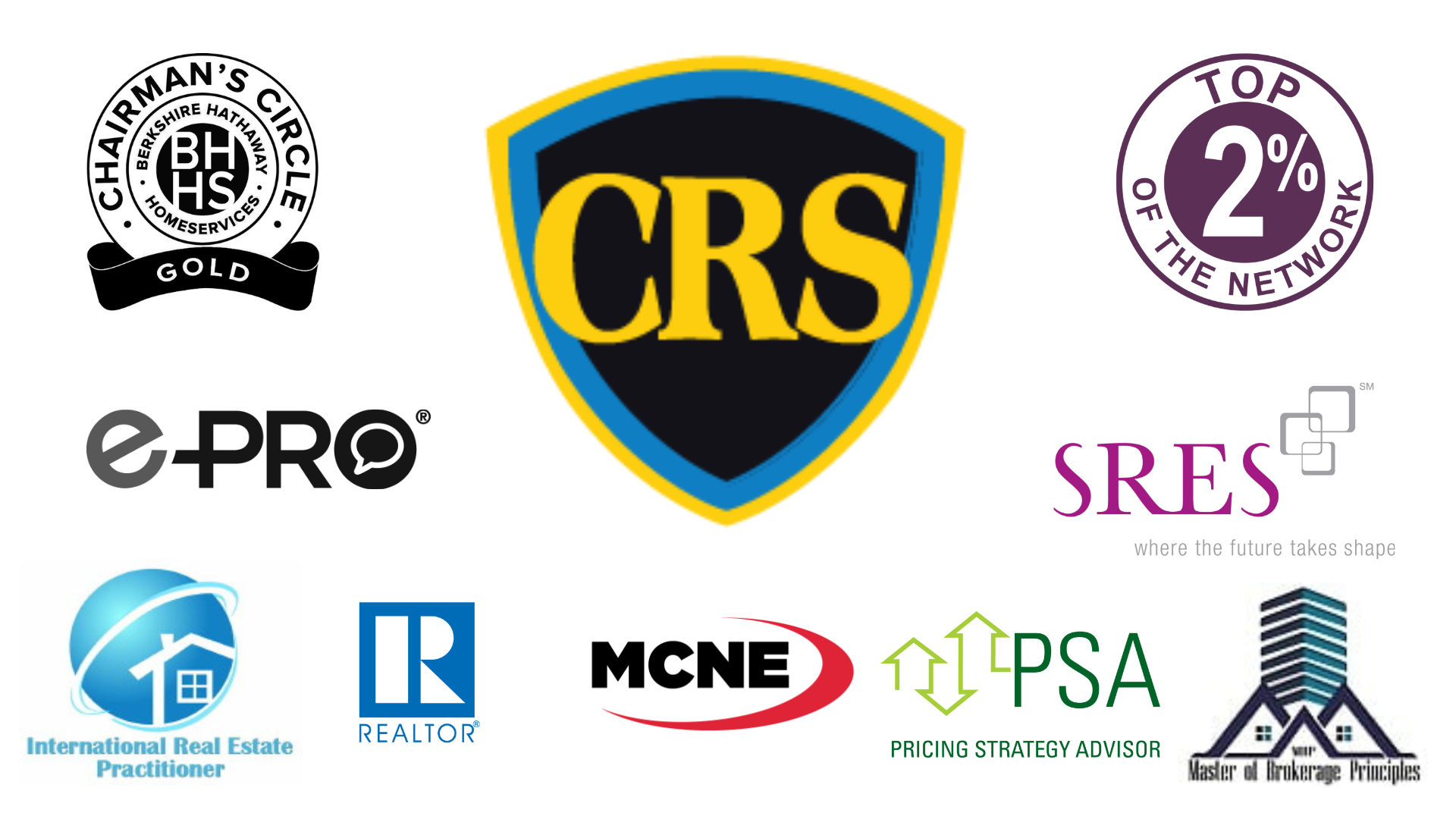 CRS: Certified Residential Specialist
A CRS REALTOR ® is a Certified Residential Specialist – ranked in the top 3 percent of real estate agents in the U.S. CRS agents have more experience and training than the average REALTOR ® and they are part of a community of REALTORS ® dedicated to improving the real estate industry for homebuyers and sellers. This designation focuses on upfront mastery of selective skill sets and additional yearly continuing education to ensure we maintain the cutting edge in the ever changing world of real estate.
MCNE: Master Certified Negotiation Expert
Continuing education focused on the art of negotiating for our clients. Ranked in the top 2% of agents nationwide that have received negotiation training. When combined with the knowledge gained over negotiating hundreds of transactions, the ability to be a superior negotiator helps every client, every time in every situation. This designation is part of a multi-year continuing education course with extensive training in multiple negotiation styles and approaches with the focus of maximizing returns for our clients.
IREP: International Real Estate Practitioner
Real estate transactions affect everyone differently and because housing is a basic human need, people from all over the world find themselves in need of real estate representation. This designation focused on the cultural differences and important information affecting both the many cultural influences and also the impact of certain laws and tax rulings on foreign and domestic real estate transactions.
SFR: Short Sale and Foreclosure Resource
Short sales and foreclosures differ from any other type of real estate sale. Negotiating with multiple parties while seeking to aid the client involved in the sale or purchase of a short sale or foreclosure. While representing sellers experiencing a short sale or foreclosures, emotions run high and ensuring all steps are completed appropriately is paramount to success. For buyers working through a short sale or foreclosure purchase can take multiple steps outside a "normal/traditional" real estate transaction. This designation focused on understanding the best approaches to this unique segment of the market with the focus on improving both the impact for clients, and the community at large.
SRES: Senior Real Estate Specialist
This designation focuses on the necessary knowledge and expertise to counsel clients age 50+ through major financial and lifestyle transitions in relocating or selling the "family home." Including areas of consideration in "age-in-place" desires, senior communities, floor plan accommodations and other similar aspects.
e-PRO:
Understanding and utilizing online technology is paramount in maintaining the cutting edge in real estate. Marketing and meeting clients' needs through online technology is a must in today's market and the e-PRO designation focuses on social media, video, blogging, photography, online web presence and strategy to educate, inform, and empower its designation holders.
Master of Brokerage Principles (MBP):
This certification is presented to GRAR REALTOR® members who have completed enhanced education specifically aimed at the brokers whose role is much more complex than that of a salesperson. Members who have received this certification have undergone specialized management training in best practices, key issues facing broker/owners including trust accounts, ABAs, cyber security, fraud protection, and more.
Pricing Strategy Advisor (PSA):
The Pricing Strategy Advisor (PSA) certification. The focus of the PSA certification is to deepen the knowledge and skills set for pricing properties and working through complicated property cases with appraisers. Enhancing pricing skills and practices when advising and serving each buyer and seller.
Associate Broker:
In Michigan not all real estate agents are Brokers. You must first be licensed as a real estate agent for minimum of 3 years and have successfully completed 36 transactions and then enroll and complete the additional 90 hour education course and then sit for and pass the state exam. In the state of Michigan only a broker may have their own separate real estate practice. When a broker chooses to be part of a larger organization they obtain the Associate Broker title. The licensing is the same but there is a different structure within the organization itself. In my case, we have a management team who manages the franchise rules and regulations, other agents, and daily affairs such as staffing and such – meaning I do not have to spend my time on such issues allowing me to focus on my clients and the parts of the business I love and excel at.
REALTOR®
Not all real estate agents are REALTORS®. Being a REALTOR® is an elective designation that I have chosen to be affiliated with. Licensed real estate agents in general do not subscribe to a code of ethics they are simply required to pass a state exam. As membership into the Association of REALTORS® we must and do accept and adhere to our code of ethics and professional code. I am proud to be a part of the National Association of REALTORS®, Michigan Association of REALTORS® and our local board, Grand Rapids Association of REALTORS®.
John Rice has a passion for helping others, combined with his love of real estate – being a real estate professional is a natural fit! Since beginning his career in real estate in 2002, John has grown to be ranked in the top 2% of Berkshire Hathaway HomeServices Agents nationwide, winning multiple national awards for sales volume, John has accumulated years of knowledge and experience from representing hundreds of buyers and sellers.
As a husband and father, John, knows the value of surrounding yourself and your family with the right environment – especially the place you want to call home . As a former wealth adviser, John's astute knowledge of how real estate fits into financial planning have assisted many in both planning and acquiring wise investments and also when and how to act on certain real estate transactions.
The large network of buyers and sellers that John Rice has serviced over the years has been largely built by referral and his top rate ability to effectively market sellers' properties to the right audience. This in combination with years of non-profit service have allowed to John Rice to positively impact the local community on many levels.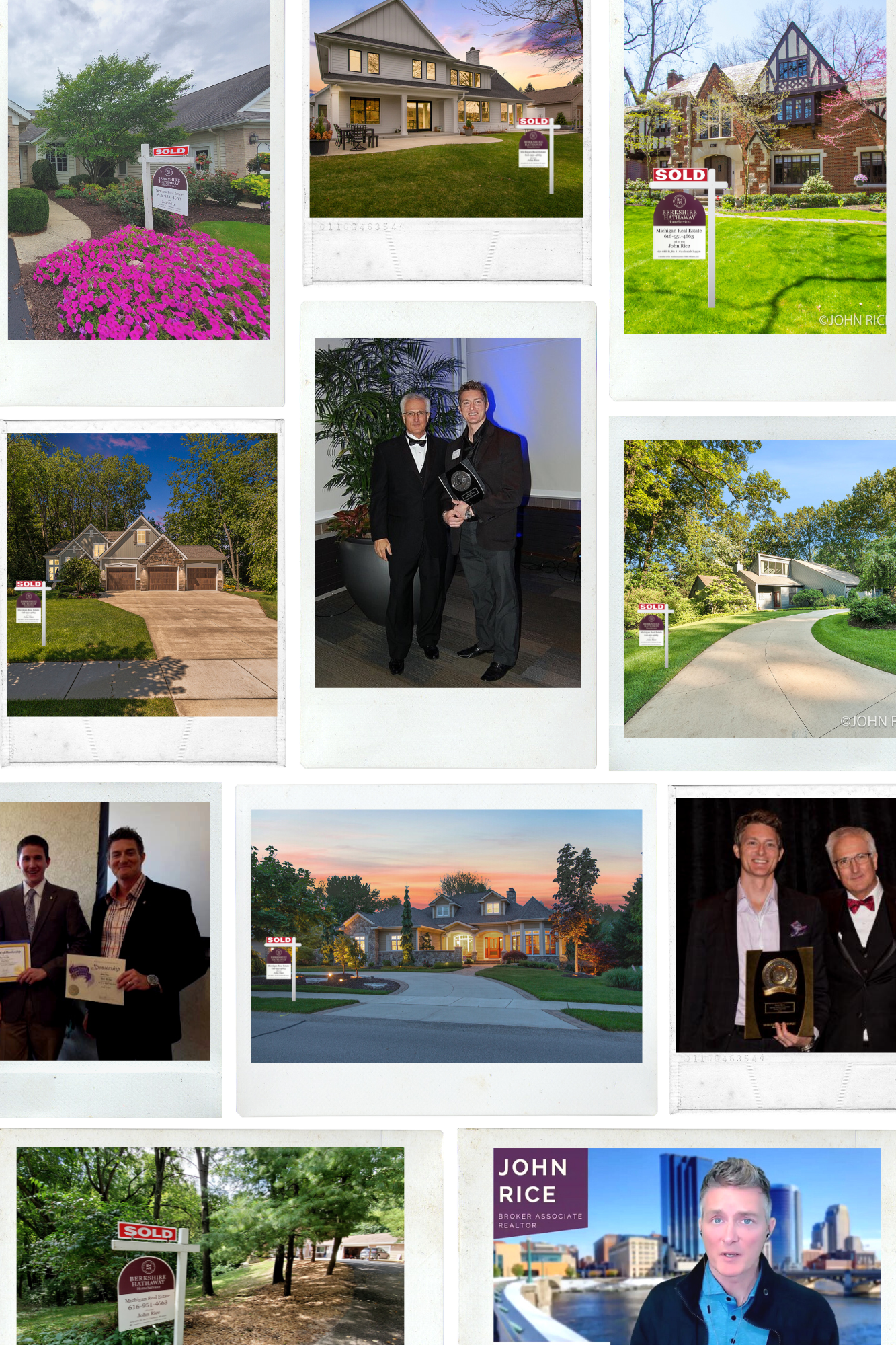 Husband & Father:

We look to instill in our family the passion of enjoying life and recognizing the gift of life we've been given here on earth. Being thankful and knowing the value of working hard and helping others. Raising our family to know strengths and passions. Family time to us is simple: spending time together. It does not need to be a grand production. It's the togetherness that makes the difference.

Hobbies:

Love spending time as a family experiencing this great world we live in. As a family you can often find us exploring this great state, at the beach, going for bike rides and hikes, and anything in and around water. We also love to experience museums and historical sites, state and national parks so we visit as many and as often as we can. Knowing where we have come from gives us great insight and perspective to the past and path for our future.

Community:

All of us – TOGETHER – provide the backbone to making this community great. I love volunteering within the community. Giving back and investing time and treasure to ensure our community remains strong, vibrant and growing.

Here are a few of the organizations I support to help our community grow and prosper

:

Grand Rapids Lions Club – past president and board chairman

Kids Food Basket – volunteer and supporter

Grand Rapids Chamber of Commerce: volunteer, member and supporter

Economics Club of Grand Rapids – member and supporter
A few of the non-profits I give my time and support to that are focused on helping to enable and strengthen our community: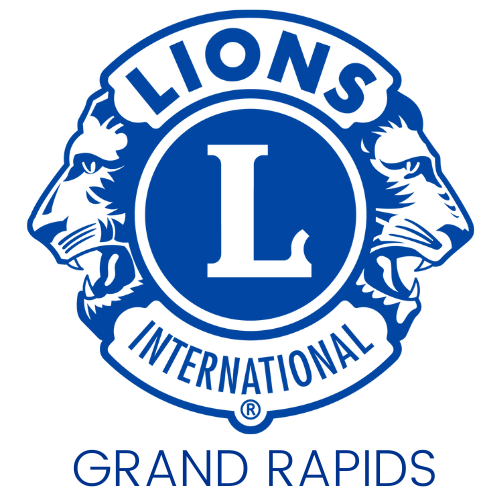 We have many wonderful organizations here in West Michigan, helping our area grow. A few of the community centered organizations I am actively involved in that are centered on building a strong, vibrant, Greater Grand Rapids MI and West Michigan: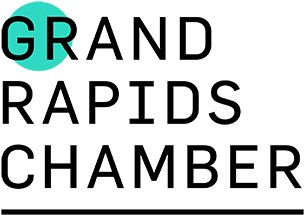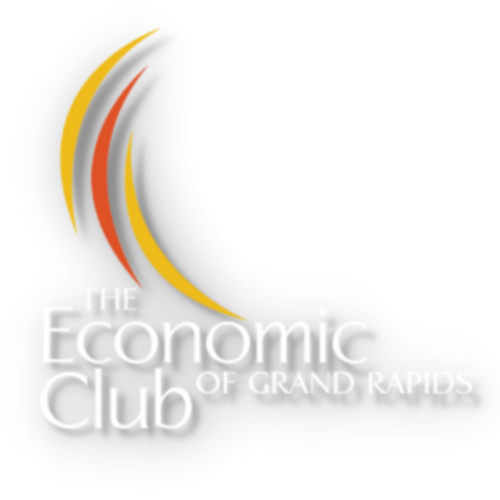 We would love to hear from you!
Let's connect and get you on the path to success!