Michigan Real Estate Updates
The pulse of the market has an impact on the best approach to achieving your real estate goals.  By staying on top of the current trends and forecasts we are able to best guide you in the direction of success.  Click a link below to read on.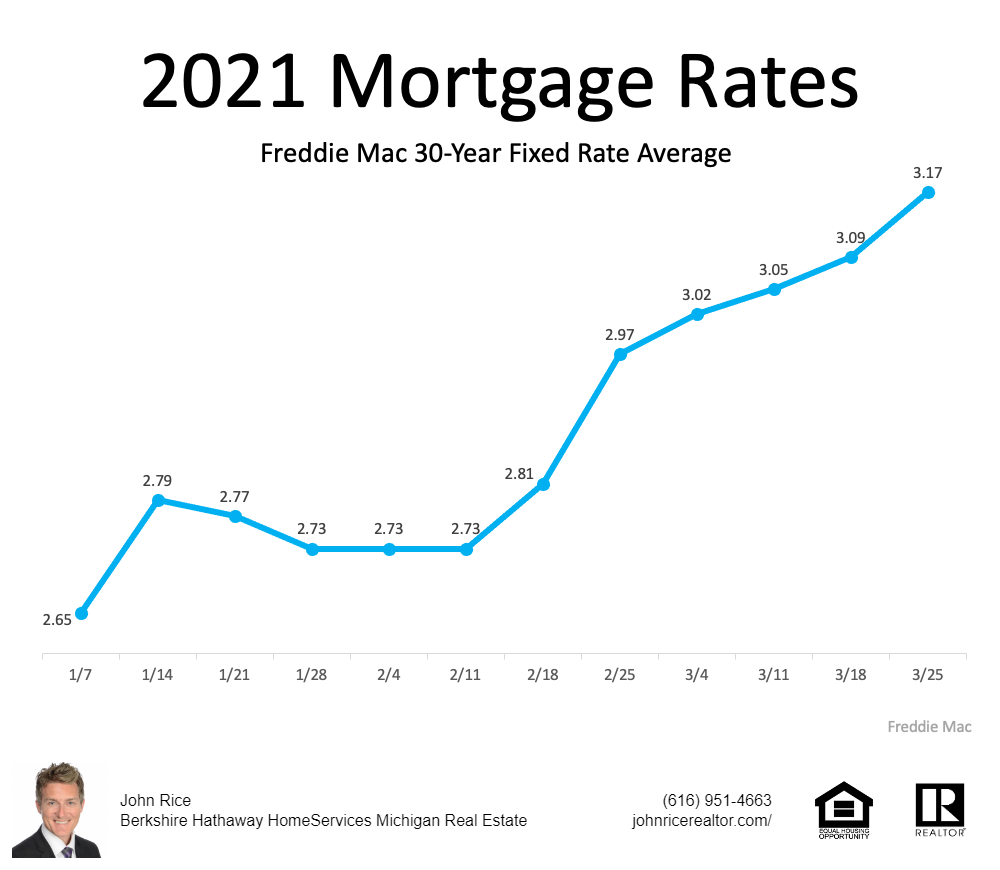 Experience You Can Trust
We are proud of the many clients we have assisted over the years.  As a result of dedication to our clients, our business has grown and John Rice now consistently ranks in the top 2% of Berkshire Hathaway HomeServices Agents nationwide. Click on the image below to read more details on the designations and what they mean and how the experience to obtain them can assist with your real estate goal.

Select Real Estate Videos
Video is a powerful tool in the real estate market. Below are a few select videos chosen to showcase a few of the many videos we post on our social media channels.  Education, promotion and marketing, communicating – video can assist with each. Click on a video below to begin play.
Next Step
Our free strategy session helps clients (past and future) understand how the current market will have an impact on their real estate goals. Achieving your goal is our top priority.  Through getting to know you and your dreams, we can craft the best solution and game plan.  To reach out, simply click the image below.

John Rice | REALTOR®| Associate Broker | Berkshire Hathaway HomeServices  Michigan Real Estate |  1679 68th St Se, Ste B | Caledonia MI 49316