20 Tips For Selling Your Home
What are the top things you can do to my house right now to get it sold?
Step 1: Use handy check list to review your house: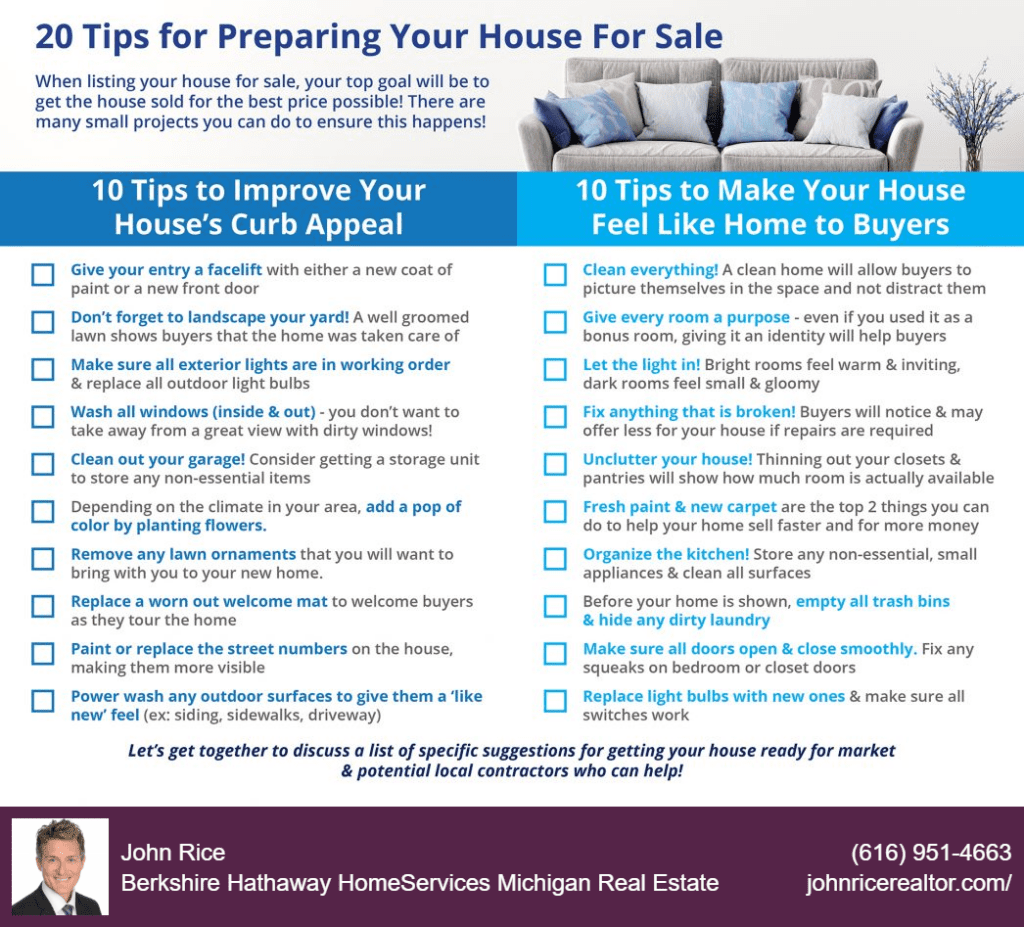 Step 2: Don't do the wrong stuff:
Countless times sellers have done the wrong improvements thinking there were helping their house and value only to find out it was the wrong idea.
An onsite visit, where we tour your home together can avoid this and help you maximize your sale.
Step 3: Connect to sell:
When listing your house for sale, your top goals will be the focus for the strategy.
There are many small projects that you can do to ensure this happens!
An onsite visit will help us create specific suggestions for getting your house ready for market and is a great resource for finding local contractors who can help!
Message me now and we can get started on achieving your goals!